Classes resume at Orange Park High School after bomb threat | News
ORANGE PARK, Fla. — Classes will resume at Orange Park High School Wednesday after a "direct" bomb threat was sent the previous day, School District of Clay County spokesperson Gavin Rollins told First Coast News.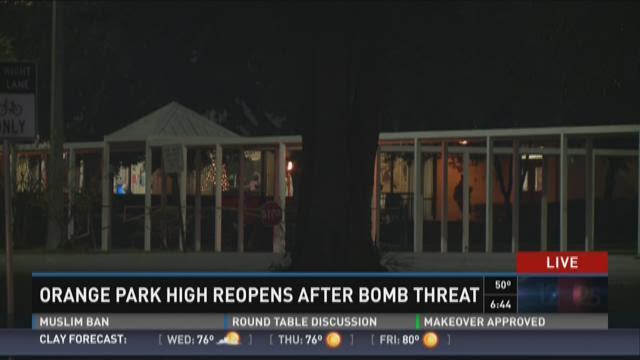 Classes were canceled for OPHS students on Tuesday after a school administrator received the threat in an email that morning, Rollins said.
According to the Clay County Sheriff's Office, investigators conducted a security sweep of the school campus located at 2300 Kingsley Avenue. Deputies said they finished the sweep of all buildings, rooms and fields just before 12:30 p.m. and nothing suspicious or "bomb-related" was found.
During the next phase of the search, teachers were asked to visit their classrooms, which had been previously searched by K-9s, and look for anything unusual or out of place,
according to
the sheriff's office
.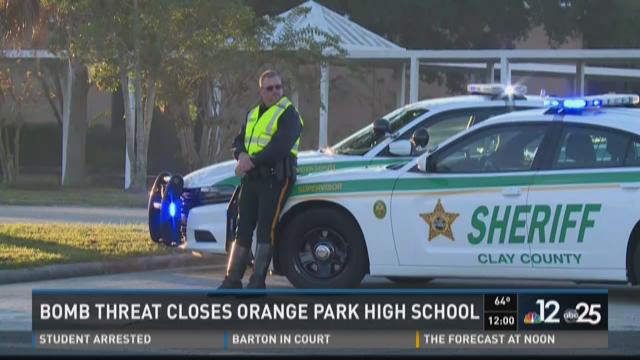 The Jacksonville Sheriff's Office assisted in the search, which was completed just after 2 p.m. Tuesday, Rollins said.

Investigators are working to determine the origin of the emailed bomb threat and to identify any suspects.
The person who made the threat could face charges that "range from a misdemeanor charge – like disrupting a school function – all the way to a felony charge – like false report of a bomb," Mary Justino with CCSO told First Coast News.
The school posted on Facebook just before 7 a.m. that parents should have already received a message from an "official parent notification call home."
Anyone with information may help investigators is asked to contact CCSO at 904-264-6512.
Stay with First Coast News for updates in this developing story.