ORANGE PARK, Fla. -- A SWAT standoff with a shooting suspect in an Orange Park neighborhood came to a peaceful end Tuesday afternoon, authorities said.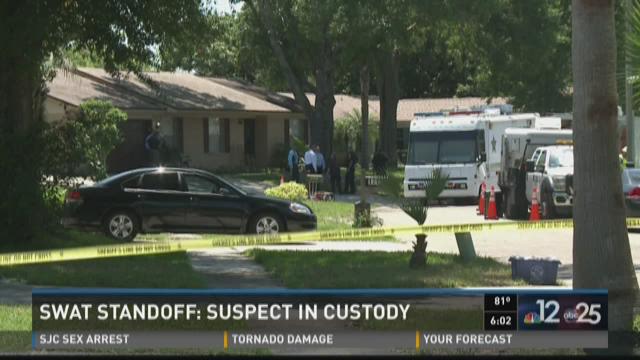 According to the Clay County Sheriff's Office, one suspect has been taken into custody after barricading himself inside a home on Debbie Lane following a domestic dispute that ended in gunfire just before 11 a.m.
The victim, identified as 29-year-old Jonathan Nelson, was taken to Orange Park Medical Center with life-threatening injuries, agency spokesperson Mary Justino said. He remains hospitalized in very serious condition.