Orange Park votes to shutter nuisance hotel | News
ORANGE PARK, Fla. — The Nuisance Abatement Board of Orange Park voted Monday to close down troubled Rodeway Inn on Park Avenue.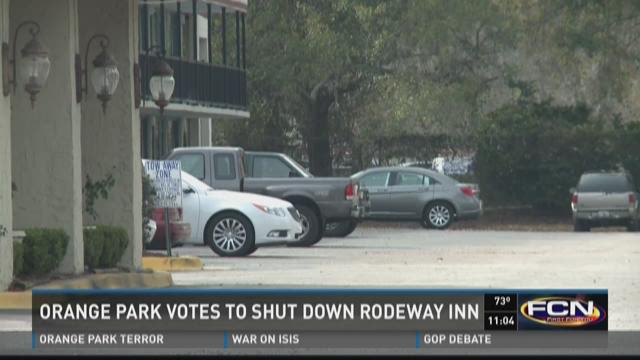 The issue of closure was first sent out in late September barring certain conditions that the motel was supposed to meet.
The Board decided that Monday Rodeway Inn did not meet those conditions, according to a press release.
In February of this year, the Board named the motel a nuisance.
Rodeway Inn still poses a threat to the safety and health of guests and staff, the Board said.
To help the indigent displaced by the closing of the motel, the town has reached out to Changing Homelessness, an organization that helps manage homelessness in Clay County.
For context, the Orange Park Police Department responded to more than 600 calls to the Rodeway Inn alone from Dec. 1, 2014 to Dec. 1, 2015.
According to the town, the attorney for Orange Park will file a petition to enforce the closing with the Clay County Circuit Court. The town says it could take some time for a hearing and order of enforcement to close down the motel.
More on the Rodeway Inn's troubles: