CSX train hits car stuck on tracks in Orange Park | News
ORANGE PARK, Fla. -- A crash involving a CSX train and a vehicle shut down traffic for hours near Doctors Lake Drive and Moody Avenue in Orange Park Monday night, authorities said.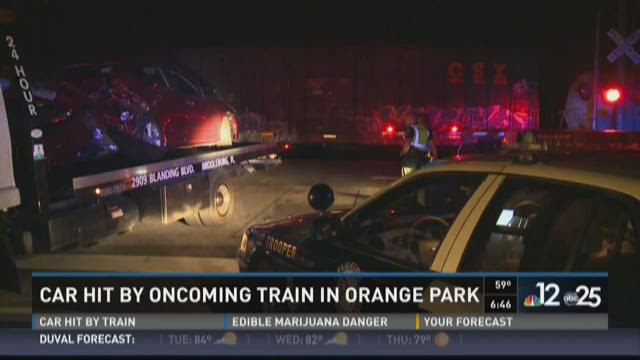 According to the Florida Highway Patrol, a 73-year-old Pennsylvania man was lost and driving on Moody Avenue just after 10:30 p.m. when he tried to turn left onto the railroad tracks. This caused the left front tire of the Nissan Altima to become stuck between the tracks. The driver then got out to assess the situation and that's when he heard the horn blow from the train. At that point, troopers said he determined he couldn't move his car back in time and so he backed away but left the car on the tracks.
The incident report says the driver of the train tried to brake, but was unable to avoid colliding with the car.
No one was injured, troopers said.
According to FHP, the arms were not down at time time, however, the 73-year-old was cited for failure to obey a railroad crossing.
CSX officials say the train was en route from Waycross, Georgia to Orlando, Florida and had 121 railcars carrying mixed freight.
Train traffic through the area was suspended immediately following the crash.
FHP continues to investigate. Stay with First Coast News for updates.