Snake knocks out power to thousands in Orange Park | News
ORANGE PARK, Fla. -- For the second time this month, a snake is to blame for a massive power outage in Clay County.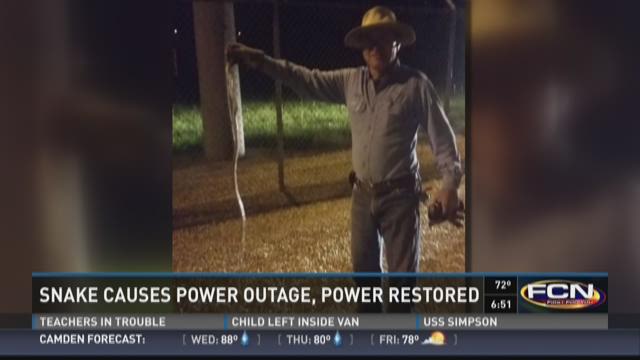 Power was knocked out to about 3,000 homes and businesses in Orange Park Tuesday evening about 9 p.m., according to Clay Electric.
That's after a snake apparently got inside the Double Branch substation.
If that story sounds familiar, it's because on Sept. 15, a snake knocked out power to more than 5,000 customers -- particularly those in Oakleaf and Argyle.
Note: This picture is from the Sept. 15 outage.