Orange Park leaves troubled motel open, imposes sanctions | News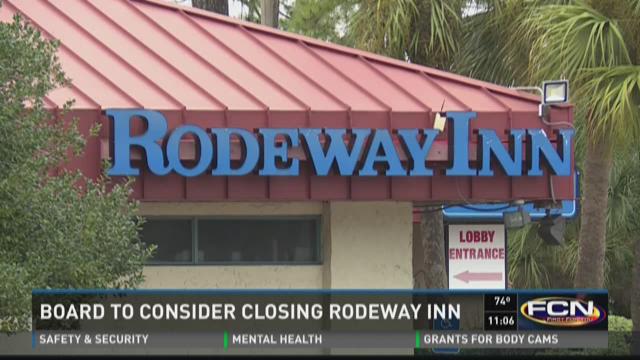 ORANGE PARK, Fla. -- After a three-hour long meeting, the Town of Orange Park decided Monday evening to let Rodeway Inn remain open.
According to officials, police have responded to more than 400 calls to 911 over a six-month period.
Last year, they fielded close to 800 911 calls, ranging from prostitution to drug arrests.
Orange Park Police Chief Gary Goble says the hotel is a haven for crime in the community.
The public nuisance and abatement board voted to impose these sanctions, the hotel must hire a 24-hour security staff, make upgrades to the building, no longer accept cash payments, and remain compliant with any health and building codes for the city.
That decision by the board was unanimous and the owner of the hotel agreed to the terms, but the police chief says he still remain skeptical.
"I know police presence will work and if they do the renovations, but I remain skeptical because we did a lot of these things last time and it didn't help, but we are just going to have to wait and see," said Goble.
To hire an off-duty officer will cost the hotel owner $33 an hour for two officers. The owner, Ricky Patel, says that they will comply with the towns orders.
"This is a fair deal for the city and business so we will cooperate with them," said Patel.
The hotel will have to implement the changes within seven days and report back with the town in 30 days. If they do not comply with all of the terms of the agreement, the hotel will be forced to close.