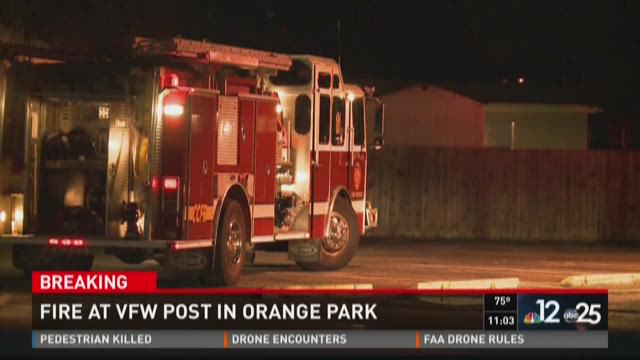 ORANGE PARK, Fla. -- Flames caused thousands of dollars of damage at a Veterans of Foreign Wars facility in Orange Park Tuesday night, authorities said.
Jacksonville Fire Rescue and Clay County Fire Rescue were called to the facility, located on Aurora Boulevard, before 9 p.m. after a worker inside smelled smoke.
Crews knocked down the fire, which appears to have started near the air conditioning unit, according to CCFR.
There were no injuries reported. But the fire did cause between $15-30,000 in damage, firefighters said.