ORANGE PARK, Fla. -- Bradley Arington, 24, has seen a lot of things in his lifetime but this was a first and one he will never forget.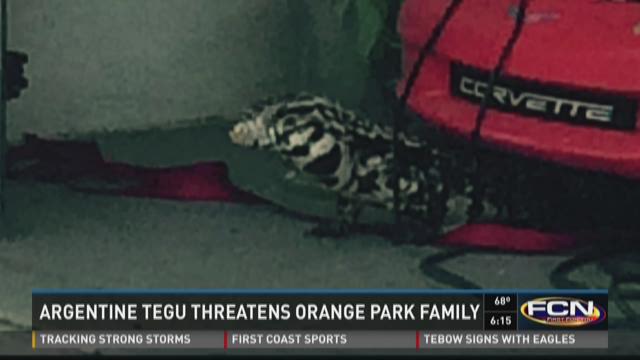 "I was scared, man," he said.
Arington was taking his trash to the curb for pickup when he came face to face with an Argentine tegu.
What's a tegu? A very big lizard.
"I heard this very loud hissing sound and I boogied back inside," said Arington, "and it kept coming at me so I ran."
While it was hiding in his garage, Arington called the Florida Fish and Wildlife Conservation commission. FWC contacted Rod Smith of House of Reptiles who captured the lizard.