ORANGE PARK, Fla. -- No one was hurt after a train hit a semi truck hauling some expensive cargo stranded on the tracks in Orange Park Friday morning, authorities said.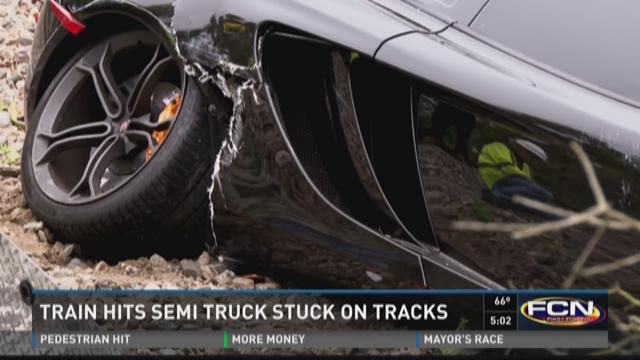 According to a spokesperson for the Clay County Sheriff's Office, the semi's driver, Ryan Fung, called the Sheriff's Office about 7:50 a.m. and told dispatchers he had gotten stuck on the tracks near Doctors Lake Drive and Greenridge Road and was about to get hit by the train.
The train, which was moving slowly, struck the semi and pushed it down the tracks, but never derailed, Sheriff's spokesperson Mary Justino told First Coast News. The train wound up going straight through the truck, separating the cab and trailer.