ORANGE PARK, Fla. — Classes will resume at Orange Park High School Wednesday after a "direct" bomb threat was sent the previous day, School District of Clay County spokesperson Gavin Rollins told First Coast News.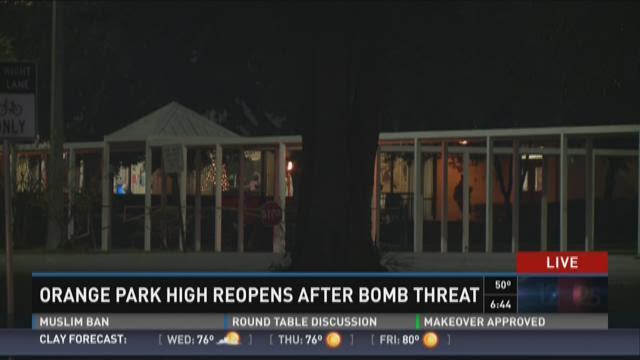 Classes were canceled for OPHS students on Tuesday after a school administrator received the threat in an email that morning, Rollins said.
According to the Clay County Sheriff's Office, investigators conducted a security sweep of the school campus located at 2300 Kingsley Avenue. Deputies said they finished the sweep of all buildings, rooms and fields just before 12:30 p.m. and nothing suspicious or "bomb-related" was found.